What makes our swim
program so special...
Small class size is a very important factor to consider. Our Learn-to-Swim classes are exclusively limited to only two students per instructor, and private instruction is available upon request! We offer highly individualized instruction for ages six months through adult... from Pre-School to Pre-Competition!
Our instructors are carefully screened, mature professionals with decades of experience in teaching. They have been hand-picked for their attributes in patience, nurturing, and expertise in working with children and adults. We regularly participate in professional development in order to improve our skills and offer a better learning experience for our students.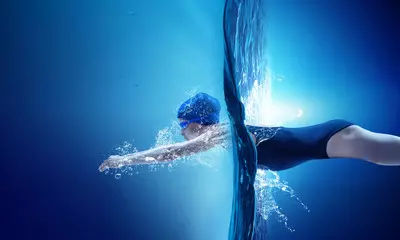 Our programs are taught in luxuriously warm, indoor pool environments that are safe and non-intimidating to young swimmers. Our pool water is professionally and impeccably maintained on a daily basis!
Calm Learning
Environments!
We never have more than two classes at the same time, and each of our two instructors is never working with more than two children. Parents are always welcome to sit comfortably in the pool area and observe their child's lesson.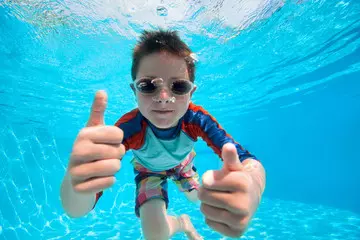 Our curriculum is based on the industry's highest standard in full compliance with The American Red Cross. We offer a variety of programs carefully tailored to the needs of various ages and levels of abilities, perfectly balancing learning with safety and fun. Our highly trained staff is dedicated to supporting the development of all of our students using proven methodologies and a highly effective curriculum to also help students grow socially and physically.
Choose your own schedule! Aquatics Academy offers open enrollment year-round on a month-to-month rolling basis! In conducting our program this way, we find it affords tremendous flexibility to both students and instructors! Because we do not adhere to a session-type of schedule (common-place in many other swim programs), our instructors are completely at liberty to evaluate their students during each and every lesson. When we see the cues that tell us a student is ready for their next skill set or level of curriculum... we simply introduce it! Our students' development is never constrained by an artificial calendar.
We are extremely proud of our program and cordially invite you to schedule an observation visit to one of our classes in progress and see first-hand the special connection our students have developed with our instructors.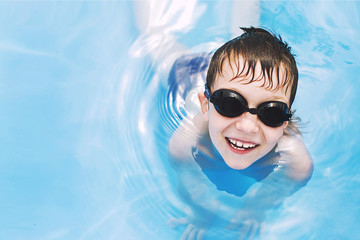 Prerequisite: Must be able to walk
Course Description: A wonderful bonding experience for parent and child designed to give children an early foundation in aquatic fundamentals preparing the way for their advancement into learning to swim.
Suggested Age Group: 12 Months – 36 months. In this program, participants: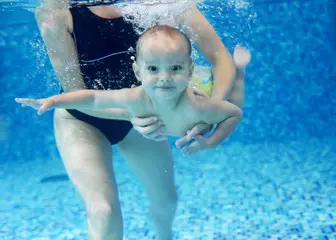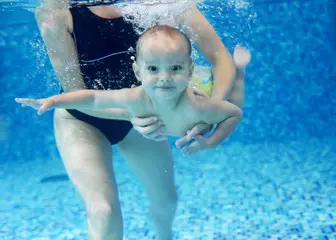 Prerequisite: None
Course Description: Orients children to the aquatic environment and helps them gain basic aquatic skills.
Suggested Age Group: 3 – 5
Activities include:
Prerequisite: PS1 or skill evaluation
Course Description: Helps children start to gain basic swimming propulsive skills to be comfortable in and around the water.
Suggested Age Group: 3 – 5
Activities include:
Prerequisite: PS2 or skill evaluation
Course Description: Helps children start to further develop basic swimming propulsive skills to be more comfortable in and around deeper water.
Suggested Age Group: 3 – 5
Activities include: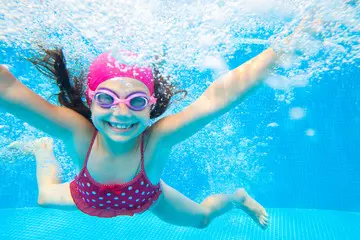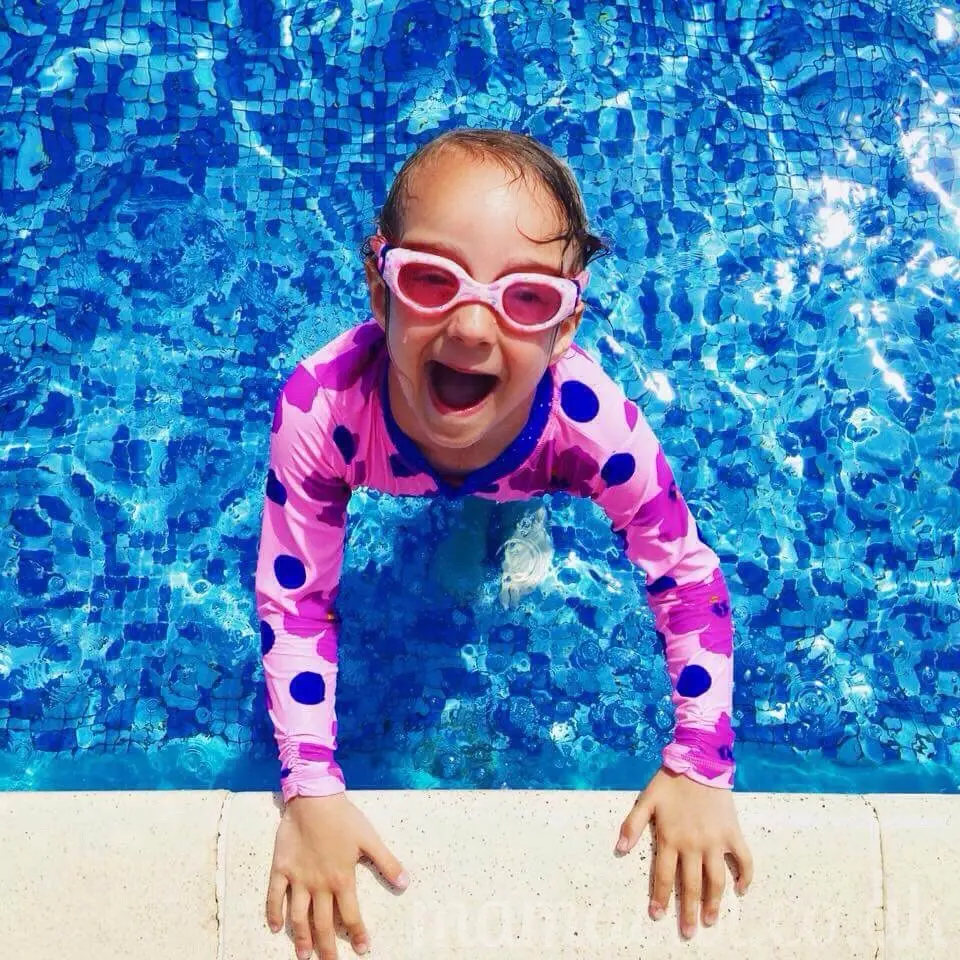 Level 1 - Introduction to Water Skills
Prerequisite: None
Course Description: Helps participants feel comfortable in the water as they begin to learn swimming fundamentals.
Level 2 - Fundamental Aquatic Skills
Prerequisite: Level 1 or Skill Evaluation
Course Description: Gives participants success with fundamental skills as they gain independence from flotation aids.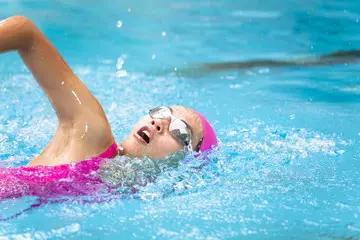 Level 3 -
Stroke Development
Prerequisite: Level 2 or Skill Evaluation
Course Description: Builds on the skills in Level 2 through additional guided practice in deeper water and begin to develop recognizable strokes
Level 4 - Stroke Improvement
Prerequisite: Level 3 or Skill Evaluation
Course Description: Develops confidence in the skills learned and improves aquatic skills.
Level 5 - Stroke Refinement
Prerequisite: Level 4 or Skill Evaluation
Course Description: Provides further coordination and refinement of strokes.
Level 6 - Swimming and Skill Proficiency / Fitness Swimmer
Prerequisite: Level 5 or Skill Placement Evaluation
Course Description: Refines the strokes, so participants swim them with ease, efficiency, power, and smoothness over greater distances.
Prerequisite: None
Course Description: The instructors will customize the program based on the participants' abilities and personal goals. Some examples may include: